In England's Regency era, manners and elegance reign in public life—but behind closed doors treason and deception thrive. Nicholas Langdon is no stranger to reserved civility or bloody barbarity. After suffering a battlefield injury, the wealthy, well-connected British officer returns home to heal—and to fulfill a dying soldier's last wish by delivering his coded diary.
At the home of the Wilherns, one of England's most powerful families, Langdon attends a lavish ball where he meets their beautiful and intelligent ward, Julia Grey. Determined to maintain propriety, he keeps his distance—until the diary is stolen and all clues lead to Julia's guardian. As Langdon traces an evil plot that could be the nation's undoing, he grows ever more intrigued by the lovely young woman. And when Julia realizes that England—and the man she is falling in love with—need her help, she finds herself caught in the fray. Will the two succumb to their attraction while fighting to save their country?
* from Amazon.com
Hott Review:
​I'll pay you to take her off of my hands.
That saying has never seemed me appropriate them when I was reading A Spy's Devotion. The cold and calculating way these people look at women, nieces, daughters, and even themselves is astonishing. It was difficult to remind myself that this was at work of fiction I was so appalled.
That being said A Spy's Devotion is a wonderful book. I really enjoyed Julia's personality, the heartfelt devotion she shows to those around her, and the way that she trusts in Him and allows Him to lead her in the right path.
I can't wait until my daughter begins to enjoy romances as A Spy's Devotion will be one of the first I share with her!
More…
| | |
| --- | --- |
| Author: | Melanie Dickerson |
| Source: | I borrowed A Spy's Devotion with my Kindle Unlimited subscription. |
| Publisher & Date: | February 9th 2016 by Waterfall Press |
| Genre: | Regency/Historical Christian Romantic Suspense |
| ISBN: | 1503950514 (ISBN13: 9781503950511) |
| Pages: | 320 |
| Grade: | A |
| Ages: | 14+ |
| Steam: | YA | Just a kiss or two at the end. |
| Setting: | London, England |
| Series: | The Regency Spies of London #1 |
Author Bio: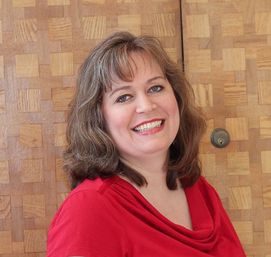 Melanie Dickerson is a two-time Christy Award finalist, two-time Maggie Award winner, Carol Award winner, two-time winner of the Christian Retailing's Best award, and her book, The Healer's Apprentice, won the National Readers Choice Award for Best First Book. She is a member of American Christian Fiction Writers (ACFW) and Romance Writers of America (RWA). Melanie earned a bachelors degree in special education of the hearing impaired from The University of Alabama and has worked as a teacher in Georgia, Tennessee, and Ukraine. She lives with her husband and two children in Huntsville, Alabama.
Websites & Links:
* info & image from melaniedickerson.com
Do you like my reviews? If you do, please, stop by and rate them at one of the bookstores or review sites.
** Many of the books I review are Advance Review Copies. These books are loaned to me for my review. I am in no way compensated for my time nor am I asked to give anything but my honest review. If you have further questions, please, review my FTC Disclaimer on my homepage.
© Hott Books | Google+