Here is what I have so far: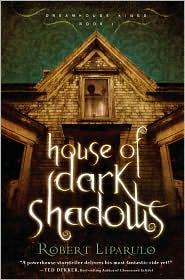 House of Dark Shadows (Dreamhouse Kings Series #1), Dreamhouse Kings Series, Robert Liparu
Publisher: Nelson, Thomas, Inc.
Dream house . . . or bad dream?When the Kings move from L.A. to a secluded small town, fifteen-year-old Xander is beyond disappointed. He and his friends loved to create amateur films . . . but the tiny town of Pinedale is the last place a movie buff and future filmmaker wants to land.But he, David, and Toria are captivated by the many rooms in the old Victorian fixer-upper they moved into–as well as the heavy woods surrounding the house. They soon discover there's something odd about the house. Sounds come from the wrong directions. Prints of giant, bare feet appear in the dust. And when David tries to hide in the linen closet, he winds up in locker 119 at his new school.Then the really weird stuff kicks in: they find a hidden hallway with portals leading off to far-off places–in long-ago times. Xander is starting to wonder if this kind of travel is a teen's dream come true . . . or his worst nightmare.
(also available Free at ChristianBook.com)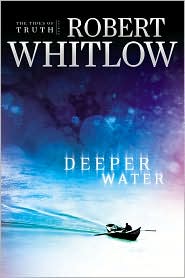 Deeper Water, Robert Whitlow
Publisher: Nelson, Thomas, Inc.
The Tides of Truth novels follow one lawyer's passionate pursuit of truth in matters of life and the law.In the murky waters of Savannah's shoreline, a young law student is under fire as she tries her first case at a prominent and established law firm. A complex mix of betrayal and deception quickly weaves its way through the case and her life, as she uncovers dark and confusing secrets about the man she's defending–and the senior partners of the firm. How deep will the conspiracy run? Will she have to abandon her true self to fulfill a higher calling? And how far will she have to go to discover the truth behind a tragic cold case?
(also available Free at ChristianBook.com)
Love on a Dime, Ladies of Summerhill, Cara Lynn James


Publisher: Nelson, Thomas, Inc.
In age of elegance and excess, Lilly Westbrook longs for a love both true and eternal.Newport, Rhode Island, 1899, is a place of shimmering waves, sleek yachts, and ladies of leisure. Of opulent mansions that serve as summer cottages for the rich and famous. Home of railroad magnates and banking tycoons–dashing young men and the women who aspire to marry them.But it's not the place for lady novelists. Especially not those who pen disreputable dime novels. This poses a problem for Lilly Westbrook, because that's exactly what she does.No one in Lilly's social set knows she pens fiction under the nom de plume Fannie Cole. Not her family or the wealthy young man about to propose to her. And especially not Jackson Grail, the long-lost beau who just bought her publishing company…and who stirs her heart more than she cares to admit.But Lilly must put aside her feelings and follow the path that will maintain her family's social stature and provide the financial security that everyone is depending on.Now Lilly faces a double dilemma. Can she continue to protect her secret identity? And will she have the courage to choose the man who will risk it all just to win her heart?
(also available Free at ChristianBook.com)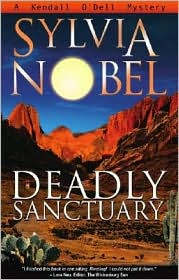 Deadly Sanctuary (Kendall O'Dell Series #1), Kendall O'Dell Mystery series, Sylvia Nobel
Publisher: Nite Owl Books
Deadly Sanctuary is the first title in Sylvia Nobel's popular mystery series, featuring spirited, flame-haired reporter Kendall O'Dell. The author's trademark style is to produce exciting, well-written, edge-of-your-seat, adventures with "knock your socks off" surprise endings. Her judicious use of language and lack of graphic sex and violence make her novels suitable from teens to seniors.
Author Biography: Sylvia Nobel is the award-winning author of the Kendall O'Dell mystery series and two romance novels, all set in Arizona. She is an accomplished public speaker and a member of Mystery Writers of America. She lives in Phoenix, AZ with her husband and seven cats.
Marry Me, Jo Goodman, (9781420120141) NOOKbook (eBook) – Barnes & Noble


Publisher: Kensington Publishing Corporation
Her Heart Was Locked Away
Rhyne Abbot is fierce, brave, and used to a life of isolation on her father's spread on the outskirts of Reidsville, Colorado. But when, overcome with sickness, she collapses, she knows she must return to town if she is to have any hope of recovery. Only there is no place for her but the new doctor's home, and he wants more than just to heal Rhyne. He wants her hand in marriage.
Until One Man Found The Key
Doctor Cole Monroe's hands are already more than full with his orphaned little sister to look after, and yet somehow he can't resist the magnetic pull of Rhyne's bewitching eyes—or her tempting kiss. But convincing her to trust him won't be easy. For Rhyne's heart needs as much tender care as her ailing body. And the only cure is the thing she most fears: to let herself fall in love…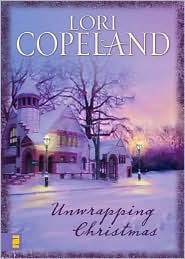 Unwrapping Christmas, Lori Copeland
Publisher: Zondervan
Through all the mix-ups and misunderstandings, amid the chaos and confusion, the true spirit of Christmas begins to emerge in unexpected ways for one woman as God shows her the true meaning of giving. Unwrapping Christmas is a Christmas story as heartwarming as the season itself.
Tamara Butler – Library Journal
Rose thinks being a good Christian means trying to take care of everyone by taking on more responsibilities with her church and the community until she is exhausted and mentally spent. This Christmas season is no exception, as she manages the thrift shop, works for church events, and shoulders her friends' personal problems. This, of course, leaves Rose with little time to spend with her own family or to appreciate the wonders of the holiday. This novella from one of the genre's most popular authors (Yellow Rose Bride) reminds us that only God can carry the whole world. Recommended for public library collections.
(also available Free at ChristianBook.com)
Natalie Wants a Puppy, That's What, That's Nat! Series, Dandi Daley Mackall
Publisher: Zonderkidz
Something weird is going on at Natalie's house, and 'Detective Nat' adds up the clues and thinks she's finally getting a puppy. But when she learns that instead her parents are adopting a baby from another country, Natalie isn't so sure she'll like being Not Only Natalie.
(also available Free at ChristianBook.com)
>Jed and Roy McCoy, A Christmas Story, Cecil and FriendsSeries, Andrew McDonough
Publisher: Zondervan
Brothers, Jed and Roy McCoy have been fighting for years, but when the angels come to announce the birth of a special baby they realize that whatever they were fighting about isn't as important as the peace on earth that this baby will bring. Children will learn about the special gift God gave us on the first Christmas in Jed and Roy McCoy, based on Luke 2:8-20.
(also available Free at ChristianBook.com)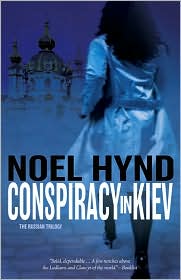 Conspiracy in Kiev, Russian Trilogy, TheSeries, Noel Hynd
Publisher: Zondervan
A shrewd investigator and an expert marksman, Special Agent Alexandra LaDuca can handle any case the FBI gives her. Or can she? Connecting the dots between an assassination attempt in Ukraine, a murder in Paris, and a brutal attack on a remote village in South America takes Alex on a dangerous puzzle-solving, soul-searching journey that changes her forever.
(also available Free at ChristianBook.com)
Unless noted, all synopsis are from BN.com I've not read any of these to date.
© Hott Books | Google+