Girls to the Rescue Book #1, Bruce Lansky, NOOKbook
Age Range: 7 to 12
In most heroic tales, a helpless young lady waits around for a prince to rescue her. But the spunky girls in this entertaining series are much too busy saving the day to await Prince Charming. These adaptations and original stories from around the world inspire readers to become a new kind of heroine. If you enjoy the stories in this book, look for more fun adventures in the other books in the series.
This first book contains the following short stories: "The Fairy Godmother's Assitant" (an original story), "Grandma Rosa's Bowl" (adapted from a Grimm Brothers' Story), "For Love of Sunny" (an original story), "Carla and the Greedy Merchant" (adapted from a folktale), "Savannah's Piglets" (adapted from a folktale), "Kimi Meets the Ogre" (an original story), "The Innkeeper's Wise Daughter" (retold from a Russian folktale), "The Royal Joust" (an original story), "Chardae's Thousand and One Nights" (adapted from a story in The Arabian Nights) and "Lian and the Unicorn" (an original story).
Valeria's Cross, Kathi Macias, NOOKbook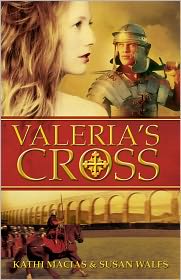 In the 3rd century, pampered Roman princess Valeria falls in love with Mauritius, captain of the Theban Legion. She sends him off to battle, where he suffers under the schemes of a notorious pagan general with an ambition for power and a lust for Valeria. In a scene based on true events, the evil Galerius kills Mauritius and his entire legion for their Christian faith. And in a shocking turn of events, the grieving Valeria is forced to become Galerius' wife against her will. Never has a marriage been set up for such failure. Valeria loathes her new husband, but he seems to undergo a change of heart, adopting a child for her and giving her power and authority, and even love. She struggles with the commitment she knows she must keep, and the love she knows she will never find again.
A Christmas Carol and Other Christmas Stories (Barnes & Noble Edition), NOOKbook, Charles Dickens, Grace Moore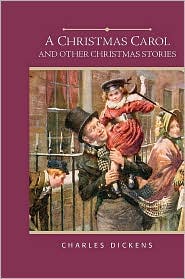 "Bah Humbug!" That's how Ebeneezer Scrooge feels about Christmas–until the Ghosts of Christmas Past, Present, and Future decide to show the crotchety old miser the error of his ways. Together they travel through time, revisiting all the people who have played an important role in Scrooge's life.
Carved in Bone with Bonus Material, Promo e-Books, Jefferson Bass, NOOKbook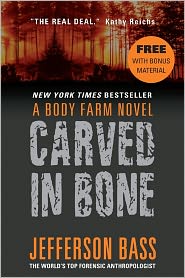 For a limited time, discover how The Body Farm series started with Carved in Bone, for free, including an excerpt from the new novel by Jefferson Bass, The Bone Yard, available this February.
© Hott Books | Google+