This week at BN.com:
(All the synopsis are from BN.com unless noted.)
by Bill Cameron
Author's Synopsis:
When the steadfast Ruby Jane Whittaker drops out of sight, dogged ex-cop Skin Kadash sets out to discover what drove the woman he loves to leave her life behind so suddenly.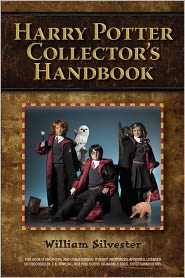 by William Silvester
Author's Synopsis:
Welcome, Muggles, to the magic, mystery, and merchandise of the wonderful wizarding world of Harry Potter!
Harry Potter Collector's Handbook will bewitch you with colorful images and current values of licensed products based on the famous boy wizard and his charming chums and nefarious foes. Just for you, we've conjured:
1,000+ spellbinding listings, pictures, and secondary market values.
Information arranged—magically!—in alphabetical order to make it easy to find what you're looking for.
A diverse array of collectibles from rare first editions of books worth thousands of dollars to items worth slightly fewer galleons.
If you're mesmerized by "Pottermania," you'll never want to depart the enchanting world of witchcraft and wizardry presented in Harry Potter Collector's Handbook."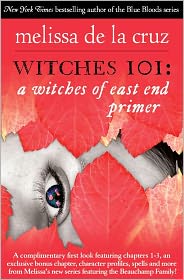 by Melissa de la Cruz
Author's Synopsis:
The first in the Beauchamp Series, the book features a brand-new cast of characters, a fascinating and fresh world to discover, and a few surprise appearances from some of the Blue Blood fan favorites. It' s a page-turning, heart-stopping, magical summer read, fraught with love affairs, witchcraft, and an unforgettable battle between good and evil.
But before you read the book, meet the Witches! In this primer, you' ll meet the three Beauchamp women – Joanna, Ingrid, and Freya – learn a little bit about their special powers, and even get some tips so you can cast a few spells of your own.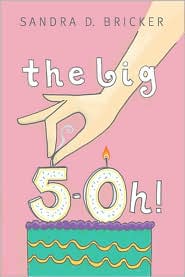 by Sandra D Bricker
Author's Synopsis:
Olivia Wallace has a birthday curse . . . or so she thinks. It was a broken heart on her 16th, a car accident on her 21st, pneumonia on her 30th, and a fall down a flight of stairs on her 35th. There were Ohio blizzards on her 38th, 39th, and 40th; and six days before her 45th, she lost the love of her life to a heart attack. Numbing grief stole that birthday and a couple more to follow and, on the morning of her 48th birthday, she received the call she'd dreaded ever since losing her mom so many years ago . . . she was diagnosed with stage-3 ovarian cancer. The doctors didn't hold out a lot of hope, but Liv survived and maintained her faith. Months of surgeries and chemotherapy and radiation treatments followed.
But now, as her 50th birthday creeps up the icy Ohio path toward her, her hair has grown back, her energy level is up, and she is officially cancer free. It makes her nervous. After everything she's gone through, Liv hates the idea of driving on icy roads and returning to work as an O.R. nurse in a local Cincinnati hospital.
Her best friend Hallie knows just the thing to break Liv out of the winter doldrums, while providing a safe haven of warmth, sunshine, and a time to regroup: a holiday in the Florida sunshine!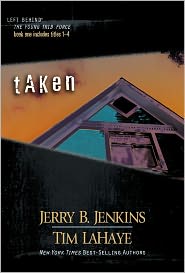 Left Behind Hardcover Collections Book 1
by Jerry B. Jenkins , Tim LaHaye
Author's Synopsis:
The first eight books featuring the young Trib Force, now available in a value-priced hardcover for collectors and for readers who want a longer read. Best for ages 10-14 but loved by all ages.
Book #1: Taken contains the first four books and features background plots from Left Behind.
Book #2: Pursued covers books 5-8 with background plots from Tribulation Force.
Annotation
In one shocking moment millions around the globe disappear. Those left behind face an uncertain future, especially four unlikely friends who now find themselves alone. As the kids search for help and answers, they learn the truth behind the disappearances. Join the Young Trib Force as the world falls apart around them, and they must band together to find faith and fight the veil future that threatens all of humanity.
For up to date great freebies visit Books on the Knob!
© Hott Books | Google+