This week at BN.com:
Just click on the Title or the Cover to be taken to the page at BN.com
(All the synopsis are from BN.com unless noted.)
by Greg Egan
Author's Synopsis:
In 2012, journalist Martin Seymour travels to Iran to cover the parliamentary elections. With most would-be candidates disqualified this turns out to be the expected non-event, but shortly afterward a compromising image of a government official captured on a mobile phone triggers a political avalanche…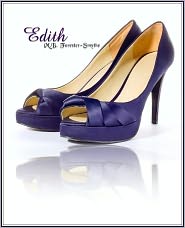 by M.B. Forester-Smythe
Author's Synopsis:
Edith Conrad's sister is getting married in ten days. Instead of hanging around town, Edith flies to where the wedding will be hoping for an escape and peace of mind. She meets Jake Beckhand, her old friend Mac's co-manager, and he's her date to the wedding. She likes him but is ten days too soon to really fall in love?
by Noel Hynd
Author's Synopsis:
U.S. Treasury Agent Alexandra La Duca leaves her Manhattan home on an illegal mission to Cuba that could cost her everything. Accompanying her is the attractive but dangerous Paul Guarneri, a Cuban-born exile who lives in the gray areas of the law. Together, they plunge into subterfuge and danger. Without the support of the United States, Alex must navigate Cuban police, saboteurs, pro-Castro security forces, and an assassin who follows her from New York.
Bullets fly as allies become traitors and enemies become unexpected friends. Alex, recovering from the tragic loss of her fiance a year before, reexamines faith and new love while taking readers on a fast-paced adventure. Readers of general market thrillers, such as John le Carre, David Baldacci, and Joel Rosenberg, will eagerly anticipate this first installment.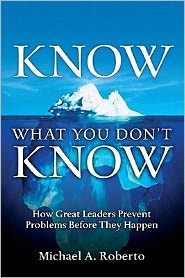 How Great Leaders Prevent Problems Before They Happen
by Michael A. Roberto
Author's Synopsis:
In Know What You Don't Know, best-selling author Michael Roberto shows leaders how to go beyond mere "problem solving" to uncover and address emerging problems while they're still manageable–before they mushroom into disaster! Roberto first identifies the diverse, sometimes surprising reasons why problems typically fester in the shadows, ignored and unaddressed. Next, he systematically introduces seven powerful solutions. You'll discover how to become a business "anthropologist," observing how your employees, customers, and suppliers actually behave, not just how they're "supposed" to behave. Roberto shows how and when to circumvent your gatekeepers to see crucial raw data…how to "connect the dots" among issues that seem unrelated, but are really signs of a deeper pattern…how to promote candor among front-line employees…encourage "useful" mistakes, and more. Along the way, Roberto offers powerful insights for overcoming the "isolation trap" so many senior executives face: the trap that can keep you assuming everything is fine, while your company's problems are spiraling out of control!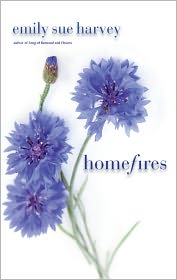 by Emily Sue Harvey
Author's Synopsis:
It is the story of Janeece and Kirk Crenshaw, a couple married just after their high school graduation who set out to make a life for themselves. It is a life marked by surprises, none more dramatic than when Kirk receives his "high-calling" and becomes a pastor. It is a life marked by tragedy, the most heart-rending of which is a devastating event very close to home. And it is a life marked by challenges: to their church, to their community, and most decidedly to their marriage. And as the fullness of time makes its impact on their union, Kirk and Janeece must face the question of whether they have gone as far as they can together.
by Carol Kent
Author's Synopsis:
Change the way you think about personal challenges. Sometimes we make sacrifices to help us get ahead, to allow us more time with family, or because we believe in the cause. And then there are sacrifices in which we have no say— "Isaac experiences" as in Genesis 22— thrust upon us without warning or survival instructions. This book outlines eight transformational power principles that Gene and Carol Kent learned in the process of facing the news that forever changed their lives: Their twenty-five-year-old son, a graduate of the U.S. Naval Academy with an impeccable military record, shot and killed his wife's ex-husband. Jason Paul Kent, long recognized for his exemplary character, now walks a path no one could have predicted—and his family lives in the aftermath of a devastation most cannot imagine. Carol's candid retelling of her emotional and spiritual agony will touch your heart. The principles the Kents learned in the process of surviving such unspeakable circumstances will bolster your faith, renew your hope, and challenge you to new levels of personal and spiritual commitment.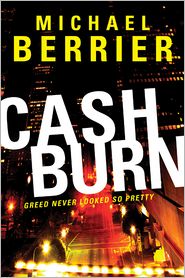 by Michael Berrier
Author's Synopsis:
Billions of dollars flow through Jason Dunn's banking office each year. When he suffers a series of career setbacks and his marriage begins to crumble, he and his attractive new assistant devise a plan to disappear with a slice of the bank's cash flow. The unwelcome appearance of his brother on the scene, just released from prison, threatens to sidetrack Jason's plans. But Jason's brother "Flip" has his own problems with a parole officer who isn't fooled by this dangerous parolee. In the race to the jackpot between Jason and Flip, and the unwinding of their troubled history, the question soon becomes, Who will get burned?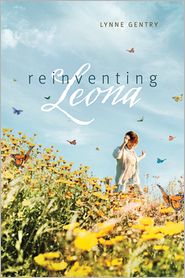 by Lynne Gentry
Author's Synopsis:
Leona Harper loves being a pastor's wife. Her impressive resume touts thirty years of coaxing hot water from rusty parsonage plumbing, planning church potlucks, and standing beside her husband while members take potshots at his sermons. Except for the little tiff with her grown children, Leona feels her life is right on track with the wishes of the Almighty . . . until her husband drops dead in the pulpit.
When the church board decides to fill the Reverend's vacated position, Leona is forced to find a paying job, mend her fractured family, and tackle her fears. With life spiraling out of control, Leona might find the church members' antics comical if she weren't so completely panicked. Can the faith of an overwhelmed widow withstand the added heartache of two resentful children and several underhanded church members? If Leona can't trust God, how will she learn to trust herself?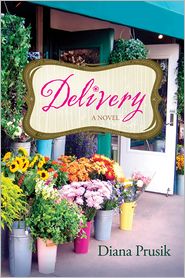 by Diana Prusik
Author's Synopsis:
Livi finds new purpose in her troubled life when she joins her family's small-town florist shop. There, the strong and wacky Wilson's Florist gang monitors the pulse of Mount Helicon, where customers carry stories even the local newspaper does not contain. Tales of birth and death, sickness and sorrow, love and betrayal, and even forgiveness—Livi hears them all. Privy to some of the community's deepest secrets, she sometimes wishes she didn't know so much, especially when news arrives that a dear family friend is dead. Faced with servicing his funeral, she is blasted with painful memories she's struggled for decades to ignore. Soon, guilt and grief over childhood and adult tragedies close in. Instead of turning to loved ones or God for comfort, she leans on alcohol, her long-time clandestine companion—but secrets rarely escape the close-knit flower shop crew, who makes Livi's business its own. Fumbling through life's challenges together, the Wilson gang often delivers more than flowers, yet when Livi needs delivery, can the bonds of faith and friendship dissolve her defenses?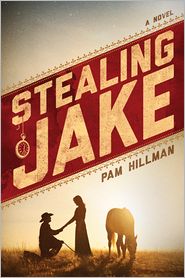 by Pam Hillman
Author's Synopsis:
When Livy O'Brien spies a young boy jostling a man walking along the boardwalk, she recognizes the act for what it is. After all, she used to be known as Light-fingered Livy. But that was before she put her past behind her and moved to the growing town of Chestnut, Illinois, where she's helping to run an orphanage. Now she'll do almost anything to protect the street kids like herself.
Sheriff's deputy Jake Russell had no idea what he was in for when he ran into Livy—literally—while chasing down a pickpocket. With a rash of robberies and a growing number of street kids in town—as well as a loan on the family farm that needs to be paid off—Jake doesn't have time to pursue a girl. Still, he can't seem to get Livy out of his mind. He wants to get to know her better . . . but Livy isn't willing to trust any man, especially not a lawman.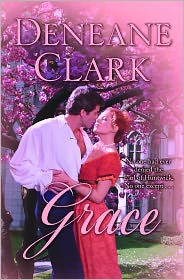 by Deneane Clark
Author's Synopsis:
SHE WOULDN'T.
The institution of marriage held no attraction for Grace Ackerly. The world, she had noticed, expected nothing more from women than that they be submissive, demure brood mares, allowed absolutely no rights or even opinions of their own. And yet, at twenty, an age at which most of Society considered her well past her prime, she need only wait a little longer to be safe. No—she was fairly comfortable declaring—she would never marry, no matter the temptation set before her.
HE WOULD.
With a flashing green gaze potently combining warmth, humor and seductive promise, Trevor Christian Caldwell was resisted by few women. When one factored in the earldom of Huntwick and his legendary charm, his conquests became all the more indubitable. But never had there been a woman he truly respected. Not until now. Here, in Pelthamshire, a spirited redhead forced a decision he had never before considered: He would marry Grace Ackerly, no matter what protestations, no matter what travails.
It was yet to be seen who would prevail. And how.
For up to date great freebies visit Books on the Knob!
© Hott Books | Google+