This week at BN.com:
(All the synopsis are from BN.com unless noted.)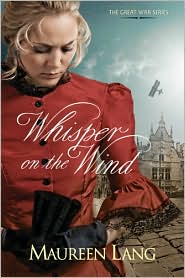 Whisper on the Wind
Series: The Great War, #2
by Maureen Lang

In Brussels at the height of WWI, a small, underground newspaper is the only thing offering the occupied city hope—and real news of the war. The paper may be a small whisper amid the shouts of the German army, but Edward Kirkland will do anything to keep it in print. Meanwhile, Isa Lassone, a Belgian-American socialite whose parents whisked her to safety at the start of the war, sneaks back into the country to rescue those dearest to her: Edward and his mother. But Edward refuses to go, and soon Isa is drawn into his secret life printing the newspaper . . . And into his heart.
Riven
by Jerry B. Jenkins

A young man with a troubled past . . .
A failed pastor rejected by those he wants to help . . .
Brady Wayne Darby and Thomas Carey couldn't be more different.
One is a criminal whose worst crime is the one he's about to commit; the other is a man hoping desperately to make a difference.
One diligently serves himself; the other diligently serves God.
And yet both are in dire need of grace.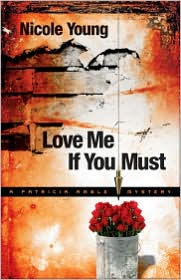 Love Me If You Must
by Nicole Young

Professional renovator Tish Amble finds evidence of foul play in a Victorian house. With a police officer next door Tish has her hands full. Will she discover the truth before it's too late?
Somewhere to Belong
Daughters of Amana
by Judith Miller

Johanna Ilg has lived her entire life in Main Amana, one of the seven villages inhabited by devout Christians who believe in cooperative living, a simple lifestyle, and faithful service to God. Although she's always longed to see the outside world, Johanna believes her future is rooted in the community. But when she learns a troubling secret, the world she thought she knew is shattered and she is forced to make difficult choices about a new life and the man she left behind.
Michal
Series: Wives of King David, The
by Jill Eileen Smith
As the daughter of King Saul, Michal lives a life of privilege—but one that is haunted by her father's unpredictable moods and by competition from her beautiful older sister. When Michal falls for young David, the harpist who plays to calm her father, she has no idea what romance, adventures, and heartache await her.
She Walks in Beauty
by Siri Mitchell

For a young society woman seeking a favorable marriage in the late 1890s, so much depends on her social season debut. Clara Carter has been given one goal: secure the affections of the city's most eligible bachelor. Debuting means plenty of work—there are corsets to be fitted, dances to master, manners to perfect. Her training soon pays off, however, as celebrity's spotlight turns Clara into a society-page darling.
Yet Clara wonders if this is the life she really wants, especially when she learns her best friend has also set her sights on Franklin De Vries. When a man appears who seems to love her simply for who she is, and gossip backlash turns ugly, Clara realizes it's not just her heart at stake—the future of her family depends on how she plays the game.
The Secret
Seasons of Grace Series #1
by Beverly Lewis

In the seemingly ordinary Amish home of Grace Byler, secrets abound. Why does her mother weep in the night? Why does her father refuse to admit something is dreadfully wrong? Then, in one startling moment, everything Grace assumed she knew is shattered. Her mother's disappearance leaves Grace reeling and unable to keep her betrothal promise to her long-time beau. Left to pick up the pieces of her life, Grace questions all she has been taught about love, family, and commitment.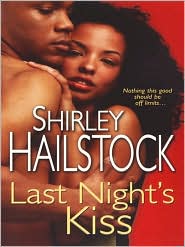 Last Night's Kiss
by Shirley Hailstock
Supermodel Rosa Clayton has the glamorous lifestyle most women envy. She's traveled the world modeling, and she's made a fortune doing it. But Rosa is always on the go, and she needs a break. So she's spending the summer in small-town Montana, with its fresh air, incredible sunrises, endless skies–and guaranteed heartbreaker Adam Osborne.
A former television news journalist, Adam has returned to Montana to settle down to a life of quiet simplicity, away from the harsh lights of the city. It's a plan with little room for a high-maintenance diva like Rosa, and he lets her know it in no uncertain terms. But Rosa finds his resolve only makes him more irresistible–and mysterious. . .
Still, getting past Adam's barriers is easier said than done. Only a chance encounter with someone close to Adam could turn things around. Now, if the two could only get out of their own way, something interesting might happen in the sleepy town of Waymon Valley. . .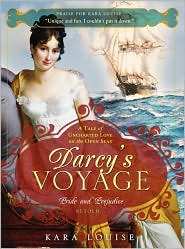 Darcy's Voyage
A Tale of Uncharted Love on the Open Seas
by Kara Louise

In this retelling of Pride and Prejudice, Elizabeth sets out for the new world aboard the ship Pemberley's Promise. She's prepared for an uneventful voyage until a chance encounter with the handsome, taciturn Mr. Darcy turns her world upside down.
The World from Rough Stones
by Malcolm Macdonald
The unforgettable first novel in the classic Stevenson Family Saga from epic master Malcolm Macdonald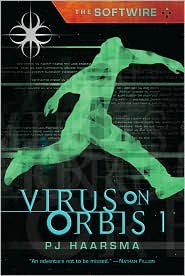 The Softwire:
Virus on Orbis 1
Softwire Series , #1
by PJ Haarsma

Thirteen-year-old Johnny Turnbull has always known there was something different about him. It turns out he's the first-ever human softwire —- able to enter and communicate with computers with his mind. Now that JT and two hundred other orphans have been put to work in alien factories on the first ring of Orbis, things are going very wrong. The "perfect" central computer is malfunctioning, and suspicious eyes are turning to JT. Could he be the one responsible?
Antiques Roadkill
Trash 'n' Treasures Series #1
by Barbara Allan

Determined to make a new start in her quaint hometown on the banks of the Mississippi, Brandy Borne never dreams she'll become the prime suspect in a murder case. . .
Moving back in with her eccentric, larger-than-life mother, Brandy Borne finds small-town Serenity anything but serene. It seems an unscrupulous antiques dealer has swindled Vivian out of the family's heirlooms. But when he is found run over in a country lane, Brandy becomes Murder Suspect Number One–with her mother coming in a very close second. . .
What A Demon Wants
by Kathy Love

She's No Angel
A bodyguard? Why in the world would a demon need a bodyguard? Yes, it's true Ellina Kostova is only half demon. . .and an author with a cult following, but that just means strange stuff happens. She isn't in real danger. Heck, she's in more danger from Jude Anthony, the guy her brother has hired to protect her. In big danger, actually. Because she just cannot be attracted to. . .well, anyone. She's too much of a demon in bed. No, really.
Jude has grown accustomed to being an outcast, adrift in both the mortal and preternatural worlds. Being a paid fighting machine isn't glamorous, but he does it—and many other things—spectacularly well. And man does Ellina Kostova need a lot of protection. But he needs protection, too. She's making him remember what it feels like to be human. And he's already learned no good can come of that. Especially when he's been hired not only to protect her—but also kill her. . .
You Can't Stop Me
by Max Allan Collins, Matthew Clemens

Small-town sheriff J. C. Harrow made headlines when he apprehended a would-be presidential assassin — only to come home that night and find his wife and son brutally murdered. This tragic twist of fate launched his career as the host of reality TV's smash hit, Crime Seen! But while Harrow tracks down dangerous criminals coast to coast — with the help of viewers' tips — a killer with a twisted agenda is making his own bloody path to fame.
© Hott Books | Google+