This week at BN.com:
(All the synopsis are from BN.com unless noted.)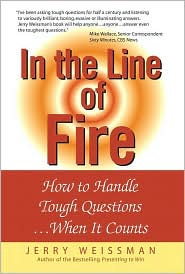 In the Line of Fire:
How to Handle Tough Questions When It Counts
by Jerry Weissman

Jerry Weissman has made a career of coaching nearly 500 execs on their IPO roadshows, the most critical presentations of their lives. Now, he's written an indispensable guide to answering the toughest questions you'll ever face. Using compelling examples from Presidential debates to stock analyst meetings, Weissman teaches how to respond with perfect assurance. Discover how to avoid the defensive, evasive, or contentious answers that have destroyed political careers and ruin credibility. Learn to control your entire exchange with a hostile questioner: the question, answer, interactions with questioner and audience, timing, and above all, yourself. Whether an executive, politician, fundraiser, interviewee, teacher, student — or even a family member at Thanksgiving dinner — you're judged on how you handle these moments. Get this book: handle them brilliantly.
The Fortunes Of War Four Great Battles Of World War II
by Andrew A Rooney

Synopsis Unknown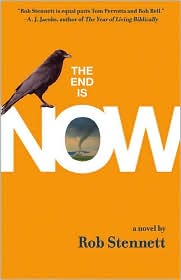 The End Is Now
by Rob Stennett

Two weeks from tomorrow, at precisely 6:11 in the morning, the rapture or apocalypse or Armageddon or whatever else it is you'd prefer to call it, is going to occur. But only in Goodland, Kansas. The Hendersons are caught in the middle as the town—and the family—divides between belief and unbelief in this satirical and illuminating apocalyptic novel.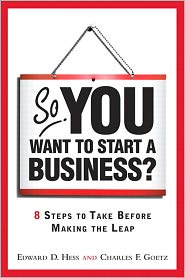 So, You Want to Start a Business?:
8 Steps to Take Before Making the Leap
by Edward D. Hess, Charles Goetz

Build the Successful Company You've Always Wanted to Own!
Avoid the 8 disastrous operational mistakes that kill new businesses
Walk step-by-step through the entire process of building a winning business
Master 55 amazingly simple rules of business success
For every entrepreneur and potential entrepreneur…no previous business experience necessary!
Launch the winning business you've always wanted…or make more money in the business you've already started!
More than 5,000,000 new businesses are started each year…but 70% of them will fail. Now, two renowned experts on entrepreneurship identify the 8 "killer mistakes" that cause most business failures–and give you the knowledge, tools, and hands-on advice to avoid them, so you can build a business that thrives.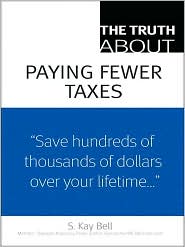 The Truth About Paying Fewer Taxes
by S. Kay Bell

All you need to know about cutting your taxes…this year and every year!
The truth about maximizing all your legal deductions and credits
The truth about smart tax planning for today and for the long term
The truth about avoiding IRS audits and costly tax penalties
Simply the best thinking
THE TRUTH AND NOTHING BUT THE TRUTH
This book reveals 52 PROVEN bite-size, easy tax savings techniques that work.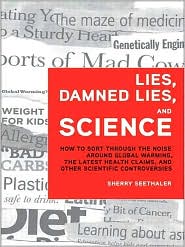 Lies, Damned Lies, and Science:
How to Sort through the Noise around Global Warming, the Latest Health Claims, and Other Scientific Controversies
by Sherry Seethaler

Don't Get Hoodwinked! Make Sense of Health and Science News…and Make Smarter Decisions!
Every day, there's a new scientific or health controversy. And every day, it seems as if there's a new study that contradicts what you heard yesterday. What's really going on? Who's telling the truth? Who's faking it? What do scientists actually know–and what don't they know? This book will help you cut through the confusion and make sense of it all–even if you've never taken a science class! Leading science educator and journalist Dr. Sherry Seethaler reveals how science and health research really work…how toput scientific claims in context and understand the real tradeoffs involved…tell quality research from junk science…discover when someone's deliberately trying to fool you…and find more information you can trust! Nobody knows what new controversy will erupt tomorrow. But one thing's for certain: With this book, you'll know how to figure out the real deal–and make smarter decisions for yourself and your family!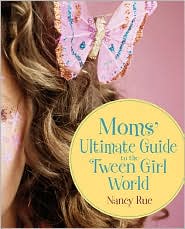 Moms' Ultimate Guide to the Tween Girl World
by Nancy N. Rue

Today's mom is faced with the task of helping her 8-to-12-year-old daughter grow up in a society that compels her little girl to grow up too fast. Moms' Ultimate Guide to the Tween Girl Years gives mothers practical advice and spiritual inspiration that will enable them to see their mini-women into adolescence strong, confident, authentic, and God-centered, even in a morally challenged society — without losing their childhoods before they're ready.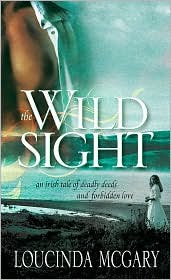 Wild Sight
by Loucinda McGary

Sensual romantic suspense with a paranormal element, set in Ireland featuring a hero with psychic powers and the beautiful young woman who claims to be his half-sister. The marshy fens hold the answers, as well as violent mysteries from his and his family's past.
Sweet Baklava
by Debby Mayne

After years of looking for a place to belong, Paula Andrews finally finds her niche in Tarpon Springs, Florida. Her soap and candle shop flourishes, and her friendship with the Papadopoulos family gives her the love and support she never got from her own family.
The only thing missing is a romance—or in the grand hopes of the Papadopoulos family, a proper marriage. Preferably with Nick, their favorite son, currently serving in the Air Force. Paula, however, has doubts. After all, he's been gone a long time and loves flying. Their lives have grown apart. Would he still feel anything for her?
When Nick comes home on leave, sparks fly, and not just with Paula. Nick's father wants him home, helping with the family sponge-diving business. His mother wants him back in the family, back in church. Nick just wants Paula . . . and the Air Force.
So who's going to give in first? And what will it mean for their love and future?
© Hott Books | Google+