This week at BN.com:
(All the synopsis are from BN.com unless noted.)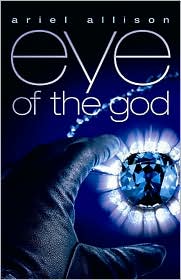 Eye Of The God
by Ariel Allison

We follow Alex and Isaac Weld, the most lucrative jewel thieves in the world, in their quest to steal the gem, which according to legend was once the eye of a Hindu idol named Rama Sita. When it was stolen in the 17th century, it is said that the idol cursed all those who would possess it. That won't stop the brilliant and ruthless Weld brothers.
However, they are not prepared for Dr. Abigail Mitchell, the beautiful Smithsonian Director, who has her own connection to the Hope Diamond and a deadly secret to keep. Abby committed long ago that she would not serve a god made with human hands, and the "eye of the god" is no exception. Her desire is not for wealth, but for wisdom. She seeks not power, but restoration.
When the dust settles over the last great adventure of the Hope Diamond, readers will understand the "curse" that has haunted its legacy is nothing more than the greed of evil men who bring destruction upon themselves. No god chiseled from stone can direct the fates of humankind, nor can it change the course of God's story.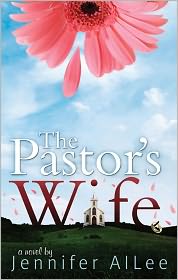 The Pastor's Wife
by Jennifer Allee

Maura Sullivan never intended to set foot in Granger, Ohio, again. But when circumstances force her to return, she must face all the disappointments she tried so hard to leave behind: a husband who ignored her, a congregation she couldn't please, and a God who took away everything she ever loved.

Nick Shepherd thought he had put the past behind him, until the day his estranged wife walked back into town. Intending only to help Maura through her crisis of faith, Nick finds his feelings for her never died. Now, he must admit the mistakes he made, how he hurt his wife, and find a way to give and receive forgiveness.

As God works in both of their lives, Nick and Maura start to believe they can repair their broken relationship and reunite as man and wife. But Maura has one more secret to tell Nick before they can move forward. It's what ultimately drove her to leave him six years earlier, and the one thing that can destroy the fragile trust they've built.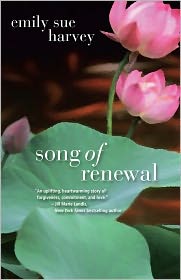 Song of Renewal
by Emily Sue Harvey

The Wakefields seem to have everything. Garrison is a hugely successful graphic artist. Liza is an active member of the community and a patron of the arts. Their 16-year-old daughter Angel is bright, beautiful, and a gifted dancer. At the same time, though, they have traded away many of their dreams. Garrison gave up a future as an accomplished painter to make money. Liza suspended her own dancing career to raise a family. And Angel is setting aside her ambitions to live her mother's dream.

When Angel gets into a car accident that kills her first love, the Wakefields' lives turn on a dime. While Angel lies in a coma from which even the best prognosis is devastating, Garrison and Liza sit by her side, their once-passionate marriage in tatters. As their heartache over Angel builds, Garrison and Liza struggle to rediscover who they once were—and who they were meant to be. They come to realize that it will take everything they have within themselves to heal Angel, heal their hearts, and renew the power of their love.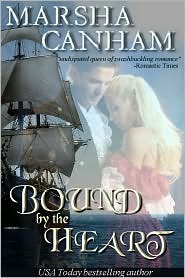 Bound By The Heart
by Marsha Canham
A swashbuckling adventure involving shipwrecks and kidnappings, forbidden romance and breathtaking battles at sea. Originally published by Avon Books…"Poignant…heroic…This gifted author has created an intriguing adventure that should not be missed." Booklist "Canham leads readers on a sweeping tale that cements her place as a writer that knows no bounds" Romantic Times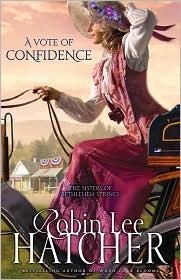 A Vote of Confidence
by Robin Lee Hatcher

In A Vote of Confidence, the stage is set for some intriguing insight into what it was like during 1915 to be a woman in a 'man's world.'Guinevere Arlington is a beautiful young woman determined to remain in charge of her own life. For seven years, Gwen has carved out a full life in the bustling town of Bethlehem Springs, Idaho, where she teaches piano and writes for the local newspaper. Her passion for the town, its people, and the surrounding land prompt Gwen to run for mayor. After all, who says a woman can't do a man's job?But stepping outside the boundaries of convention can get messy. A shady lawyer backs Gwen, believing he can control her once she's in office. A wealthy newcomer throws his hat into the ring in an effort to overcome opposition to the health resort he's building north of town. When the opponents fall in love, everything changes, forcing Gwen to face what she may have to lose in order to win.
An Expose on Teen Sex and Dating: What's Really Going On and How to Talk About It
by Andy Braner

After interviewing thousands of teens, author Andy Braner put it all down on paper in a straight-talk approach to teen sex and dating.

Revealing some startling statistics, he explains to parents and youth pastors what the current situation is with teens and sex, how we got here, and where the current out-of-control sex-driven culture is leading us.

Readers will find out how to reach teens with a biblical message on dating, sexual promiscuity, purity, and redemption.
For great up to date freebies visit Books on the Knob!
© Hott Books | Google+