This week at BN.com:
(All the synopsis are from BN.com unless noted.)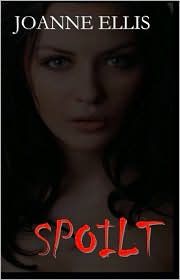 Spoilt
by Joanne Ellis

A sadistic killer is stalking the streets, carving his hatred into the bodies of beautiful, young women. The murders are stirring up bad memories for Detective Lucas Hudson, as he struggles to remain focused – juggling the horrors of today with horrors from the past. When Chelsea Summerville's best friend goes missing, she's unwillingly dragged into the race to stop the killer.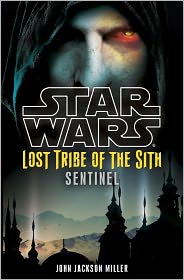 Star Wars:
Lost Tribe of the Sith #6: Sentinel
by John Jackson Miller

Cast into slavery by the machinations of the Sith, Ori Kitai believes she's found her way back into the Lost Tribe and perhaps a whole lot more. Ori s discovery of a second starship gives her the opportunity to avenge the humiliations heaped on her family by the decrepit Grand Lord. Indeed, she could turn their entire society upside down offering escape from their planetary prison.
But Ori encounters resistance from a surprising person: the seemingly humble farmer who took her in: a man with a secret past and an agenda of his own. He cannot allow Ori Kitai to unleash the Lost Tribe on an unsuspecting galaxy. But how can he stop the woman he loves without destroying them both?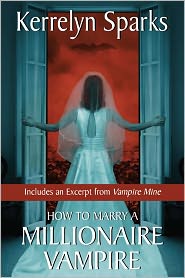 How To Marry a Millionaire Vampire
by Kerrelyn Sparks

Kerrelyn Sparks introduces readers to a demon world that is curiously parallel to the human world. There are vampire cable channels that feature talks shows, soap operas and a celebrity magazine called Live! With the Undead. But as a human female crosses boundaries into this new reality, the results can be dangerous and hilarious …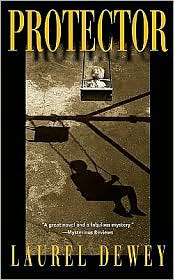 Protector
Jane Perry Series #1
by Laurel Dewey

Here is the gut-wrenching, heartrending story of hard-bitten Denver homicide detective Jane Perry and nine-year-old Emily Lawrence. Emily has witnessed the murder of her parents — murders authorities believe have ties to a larger wave of crime. But Emily can't recall a thing about the killings. When the murderers come after Emily, Jane's boss sends the two of them to a remote town in Colorado. There, Jane, who doesn't have a maternal bone in her body, must pose as Emily's mother and serve as her protector. At the same time, she needs to help Emily slowly remember the devastating event without traumatizing her further.
And while she does so, the killer is closing in . . . .

I just finished #2 in the Jane Perry series & with the exception of some vulgar language I loved it!
Invisible: A Novel
by Lorena McCourtney

She's not your average crime fighter!

Ivy Malone has a curiosity that sometimes gets her into trouble, and it's only aggravated by her discovery that she can easily escape the public eye. So when vandals romp through the local cemetery, she takes advantage of her newfound anonymity and its unforeseen advantages as she launches her own unofficial investigation.

Despite her oddball humor and unconventional snooping, Ivy soon becomes discouraged by her failure to turn up any solid clues. And after Ivy witnesses something ominous and unexplained, she can't resist putting her investigative powers to work again. Even the authorities' attempts to keep Ivy out of danger and her nosy neighbor's match-making schemes can't slow her down. But will the determination that fuels this persistent, quirky sleuth threaten her very safety?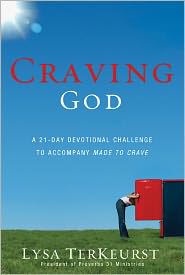 Craving God:
A 21-Day Devotional Challenge
by Lysa TerKeurst

A 21-day devotional to accompany Made to Crave.
© Hott Books | Google+