Intervention by Terri Blackstock :: Sony Reader Store
Intervention: A Novel by Terri Blackstock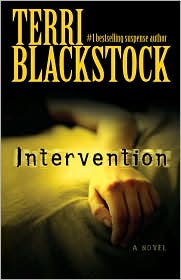 From Sony:
Barbara Covington has one more chance to save her daughter from a devastating addiction: staging an intervention. But when eighteen-year-old Emily disappears on the way to drug treatment–and her interventionist is found dead at the airport where she was last seen–Barbara enters her darkest nightmare of all.
Terri Blackstock
Terri Blackstock has sold six million books worldwide. She is the bestselling, award-winning author of numerous suspense novels, including Intervention, Double Minds, the Restoration Series (Last Light, Night Light, True Light, and Dawn's Light), and other series such as the Sun Coast Chronicles, Cape Refuge, and Newpointe 911 the SunCoast Chronicles, and the Restoration Series.
© Hott Books | Google+