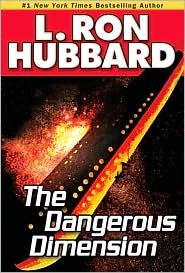 The Dangerous Dimensionby L. Ron Hubbard
This week at Barnes & Nobles Free Fridays they are offering L. Ron Hubbard's The Dangerous Dimension. All of his books are on sale but you can't ever beat a free book – so go pick it up today!
Have you read any of L. Ron Hubbard's books? I haven't so give a few comments and let us know what you think.
(I know his writings have become controversial in some people's minds but from what I've heard he was a terrific Sci-Fi author before all of that so let's be open minded and see if we can try out a new author.)
© Hott Books | Google+