Hott Synopsis
Who let the dogs out?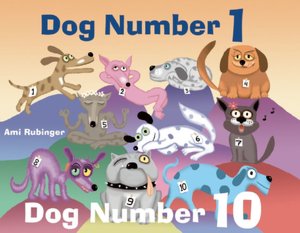 The dogs have stopped by to introduce themselves to you. Stop by visit with all ten of them.
Hott Review
Cute. It was fun, not too long, and had silly pictures. It was enough for my nephew to sit on my lap and enjoy some Auntie time. That's a winner for me!
More…
| | |
| --- | --- |
| Author: | Ami Rubinger |
| Grade: | C+ |
| Ages: | 1-5 |
Do you like my reviews? If you do, please, stop by and rate them at one of the bookstores or review sites.
** Many of the books I review are Advance Review Copies. These books are loaned to me for my review. I am in no way compensated for my time nor am I asked to give anything but my honest review. If you have further questions, please, review my FTC Disclaimer on my homepage.
© Hott Books | Google+