Hott Synopsis:
Every day each of us is faced with choices. What you chose will determine the course of your life.
No, it's not drama. It's cause and effect. Spend a little time each day and see what choices God wants you to make and why. Yes, even HE has something to say about screen-time!
Hott Review:
What I liked: This book is amazing! It's s series of short Q&A essays to not only help teens learn how to conquer their choices God's way but also what to look for so they don't start heading down the wrong path.
My favorite part? As a girl reading it hit me that they weren't pulled together in a specific format but then it hit me that the book reminded me of a conversation with my teen sons. Short. To the Point. No Fluff. Just Facts. Perfect for a teen's brain!
What I didn't like: There are some subjects broached that are not appropriate for all teens. Yes, they'll encounter them but they may not be ready to think about them.
More…
| | |
| --- | --- |
| Author: | Jonathan McKee |
| Source: | Shiloh Run Press via Netgalley |
| Grade: | A |
| Ages: | 15+ |
| Steam: | YA — There are some controversial topics that all teens may not be ready to read. Do a quick review before handing this over to your teen. |
Author Bio: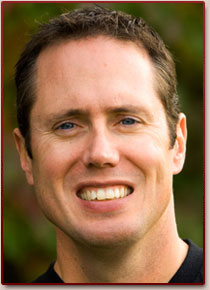 Jonathan McKee, president of The Source for Youth Ministry, is the author of numerous books including the new The Zombie Apocalypse Survival Guide for Teenagers, Should I Just Smash My Kid's Phone?, and youth ministry books like Ministry By Teenagers, Connect: Real Relationships in a World of Isolation, and the award winning book Do They Run When They See You Coming? Jonathan speaks and trains at conferences, churches and events across North America, all while providing free resources for youth workers and parents on his websites, TheSource4YM.com and TheSource4Parents.com. You can follow Jonathan on his blog, getting a regular dose of youth culture and parenting help. Jonathan and his wife Lori, and their three teenagers Alec, Alyssa and Ashley live in California.
Websites & Links:
(from http://www.jonathanmckeewrites.com/
Do you like my reviews? If you do, please, stop by and rate them at one of the bookstores or review sites.
** Many of the books I review are Advance Review Copies. These books are loaned to me for my review. I am in no way compensated for my time nor am I asked to give anything but my honest review. If you have further questions, please, review my FTC Disclaimer on my homepage.