Click on the cover image or title to be taken to the book at BN.com or click on (Amazon) to be taken to the Amazon website.
(All the synopsis are from BN.com unless noted.)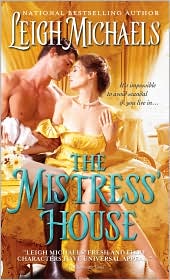 Mistress' House
by Leigh Michaels
(Amazon)
Author's Synopsis:
Three beautifully intertwined love stories . . .
The rules are made to be broken . . .
When the handsome, rakish Earl of Hawthorne buys the charming house across the back garden from his town home, he never expects the lovely lady he installs there to ensnare him completely . . .
Again . . .
After Lady Anne Keighley marries the earl, it seems a shame to leave the house empty, so she offers it to her childhood friend Felicity Mercer, who discovers that the earl's gorgeous cousin is precisely the man she's been waiting for . . .
and again . . .
Finally, feisty Georgiana Baxter moves into the house to escape an arranged marriage, and encounters the earl's friend Lord Julian Silsby late one night in the back garden. The handsome soldier is more than willing to give her the lessons she asks for . . .
There is plenty of gossip, scandal, and torrid speculations surrounding the "mistress' house", but behind closed doors, passions blaze . . .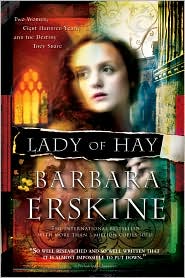 Lady of Hay
by Barbara Erskine
(Amazon)
Author's Synopsis:
Jo Clifford, a successful journalist, is all set to disprove hypnosis and past-life regression, until she submits to a simple hypnotic session and finds herself reliving the experiences of Matilda, Lady of Hay, the wife of a baron at the time of King John.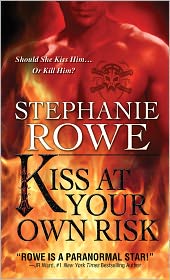 Kiss at Your Own Risk
(Soulfire Series #1)
by Stephanie Rowe
(Amazon)
Author's Synopsis:
He needed a killer woman…
Blaine Underhill is one lucky man after having recently escaped a century and a half of imprisonment at the hands of an evil witch. Now he's determined to save his still-enslaved friend, but in order to do so, he'll need the help of one of the world's most lethal women.
She was drop dead gorgeous, literally…
Trinity Harpswell is sick and tired of being a Black Widow. Having managed to go three years without accidentally killing anyone she loves, she's one short week away from freeing herself from this killer curse forever.
When Blaine tracks her down and convinces her to help him, little does Trinity know that the next seven days are going to be murder!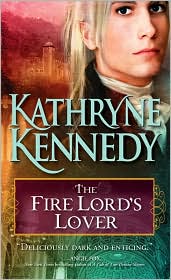 Fire Lord's Lover
by Kathryne Kennedy
(Amazon)
Author's Synopsis:
If his powers are discovered, his father will destroy him…
In a magical land ruled by ruthless Elven lords, the Fire Lord's son Dominic Raikes plays a deadly game to conceal his growing might from his malevolent father-until his arranged bride awakens in him passions he thought he had buried forever…
Unless his fiancée kills him first…
Lady Cassandra has been raised in outward purity and innocence, while secretly being trained as an assassin. Her mission is to bring down the Elven Lord and his champion son. But when she gets to court she discovers that nothing is what it seems, least of all the man she married…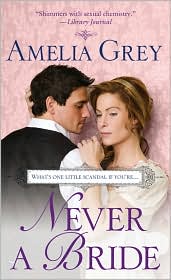 Never a Bride
by Amelia Grey
(Amazon)
Author's Synopsis:
Her name is on everyone's lips…
When he left for America six years ago, the handsome Viscount Stonehurst never suspected that he would return home to England to find his lovely fiancée embroiled in the scandal of the decade. The woman he planned on making his wife has been kissing every man in London…except him!
But scandal doesn't matter in search of the truth…
Engaged and then abandoned, Mirabella Wittingham is determined to find the man who drove her cousin to suicide, even if it means ruining her reputation and disgracing herself in the process…When her plans go awry, Mirabella has no choice but to turn to her long-lost fiancé for help. But can she trust the man who deserted her so many years ago, or is he destined to fail her yet again?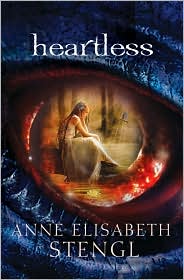 Heartless
by Anne Elisabeth Stengl
(Amazon)

Author's Synopsis:

The Dragon King Seeks His Princess—

Who Dares to Stop Him?

Princess Una of Parumvir has come of age and will soon marry. She dreams of a charming prince, but when her first suitor arrives, he's not what she'd hoped. Prince Aethelbald of mysterious Farthestshore has travelled a great distance to prove his love—and also to bring hushed warnings of danger. A dragon is rumored to be on the hunt and blazing a path of terror.
Una, smitten instead with a more dashing prince, refuses Aethelbald's offer—and ignores his cautions with dire consequences. Soon the Dragon King himself is in Parumvir and Una, in giving her heart away unwisely, finds herself in his sights. Only those courageous enough to risk everything have a hope of fighting off this advancing evil.
Outsider: A Novel
by Ann H. Gabhart
(Amazon)
Author's Synopsis:
She thought she was content—until a love from the outside world turned hers upside down.
Gabrielle Hope and her mother joined the Harmony Hill Shaker community in 1807. The community promised stability and devotion that Gabrielle wholeheartedly embraced. But when a local doctor must be brought into Harmony Hill from the outside, he sets into motion a chain of events that will challenge Gabrielle's loyalty to the Shakers.
As she falls deeper into a forbidden love for this man of the world, Gabrielle must make a choice. Can she experience true happiness in this simple and chaste community? Or will she abandon her brothers and sisters for a life of the unknown?
For up to date great freebies visit Books on the Knob!
a little something extra for those of you who actually read to the end…
There is a new site just for freebie and bargain NookBooks. You NEED to check it out today!!
Week in Rewind
© Hott Books | Google+