This week at BN.com:
(All the synopsis are from BN.com unless noted.)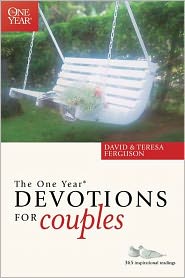 The One Year Book of Devotions for Couples
by David Ferguson, Teresa Ferguson, Donna K. Wallace

YOU'RE MARRIED.
THINGS ARE OKAY . . .
or maybe not.
CHANGE the pattern
You've been married a few months or a few years. Your intimacy could be better. You know the problems are about the ways you relate. But how can you change?
CHANGE the relationship
This daily devotional will help you give and receive love in a whole new way. Through these proven principles you will find fresh strength to join with Christ to meet each other's relational needs. You can, and you will, improve your marriage and grow spiritually as a couple.
CHANGE for the better
Whether your marriage is shaky or solid, this book will give you relational health, hope, and healing day by day. Discover true spiritual and marital intimacy through these practical, biblical principles.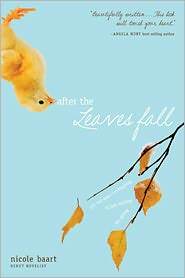 After the Leaves Fall
by Nicole Baart

For anyone who's ever wanted to start over . . .
Julia DeSmit's life has been marked by loss. After her mother leaves and her father dies when she's just sixteen, Julia is determined to escape the confines of her gossipy, conservative Christian town.
When her best friend and first love, Thomas, breaks her heart, Julia leaves for college—the perfect place to reinvent herself. But one wrong decision changes her forever, and she returns to her grandmother's farm, weary and defeated.
Yet hope takes root in unexpected places, and Julia discovers that starting over looks nothing like she imagined.
Raising the Dead
by Mara Purnhagen

Charlotte Silver's world is like no one else's…
As the daughter of the famous Silver Spirits paranormal investigators, Charlotte Silver is used to all things weird. But when coffins start floating down her street during a flood, life turns extra strange. And wonderful, when her friend and crush Noah signs on to help Charlotte and her folks in the aftermath. Cemetery cleanup might not sound exciting, but as shocking discoveries and a lurking stranger come to light, Charlotte learns that sometimes, raising the dead can bring unexpected rewards.
Invisible: A Novel
An Ivy Malone Mystery
by Lorena McCourtney

She's not your average crime fighter!
Meet Ivy Malone, an inconspicuous older woman who has a mutant curiosity gene that often lands her in trouble. Unlike most women her age, she snoops and pries her gray-haired self into one hilarious escapade after another. So when vandals romp through the local cemetery, Ivy can't help but put her snooping eyes to work as she launches her own unofficial investigation.
Despite her unconventional sleuthing, Ivy soon becomes discouraged by her failure to turn up any solid clues. And after Ivy witnesses something ominous and unexplained, she can't resist putting her investigative powers to work again. Even the authorities' attempts to keep her out of danger and her nosy neighbor's match-making schemes can't slow Ivy down. But will the determination that fuels this persistent, spunky sleuth threaten her very safety?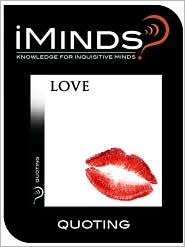 Love: Quoting
by iMinds

A collection of some of the greatest quotes about Love with iMinds insightful knowledge series.

"If you judge people, you have no time to love them."
Mother Teresa

"In our life there is a single colour, as on an artist's palette, which provides the meaning of life and art. It is the colour of love.
Marc Chagall

"At the touch of love, everyone becomes a poet."
Plato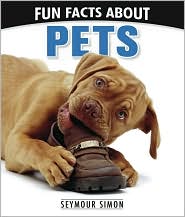 Fun Facts about Pets
by Seymour Simon, Seymour Simon (Illustrator)

Do cats and bunnies get along? Why do lizards flick their tongues around? And how come goldfish aren't gold? Find out unexpected and funny things you never knew about pets in Fun Facts about pets!

In this NOOK kids Read to Me book, children can choose to hear the story read aloud, tap to enlarge text and pinch & stretch to zoom in on pictures.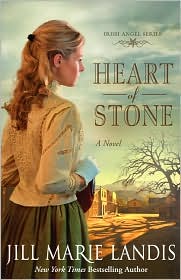 Heart of Stone
(Irish Angel Series #1)
by Jill Marie Landis

She had the darkest of pasts. And he had everything to lose by loving her.
Laura Foster, free from the bondage of an unspeakable childhood, has struggled to make a new life for herself. Now the owner of an elegant boardinghouse in Glory, Texas, she is known as a wealthy, respectable widow. But Laura never forgets that she is always just one step ahead of her past.
When Reverend Brand McCormick comes calling, Laura does all she can to discourage him as a suitor. She knows that if her past were discovered, Brand's reputation would be ruined. But it's not only Laura's past that threatens to bring Brand down—it's also his own.
When a stranger in town threatens to reveal too many secrets, Laura is faced with a heartbreaking choice: Should she leave Glory forever and save Brand's future? Or is it worth risking his name—and her heart—by telling him the truth?
A Time to Love
Quilts of Lancaster County Series
by Barbara Cameron

My review is here.

Goodreads: War correspondent Jennie King thinks she's just a temporary guest in her grandmother's Amish community while she recuperates from the devastating injuries sustained in a car bomb attack that changed her world. But when she meets Matthew Bontrager, the man she had a crush on as a teenager, she wonders if God has a new plan for her. Jennie has emotional and physical scars and though she feels she has come home to this man and this place, she's not sure she can bridge the difference between their worlds.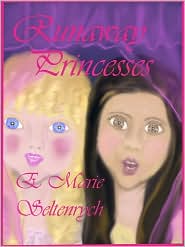 Runaway Princesses
by Marie Seltenrych

Children and adults a will adore these zany princesses who live in a castle that looks like onions, pizza, broccoli, cup-cakes and jam rolls, whose father is King Onion. Princesses Biscottini and Bruschetta escape from the castle to find true friends, talk to a horse, find happy children.
Review: "I enjoyed R..P. It reminded me of my favourite movie of all time: 'Spirited Away'[Andrew: 11:11:201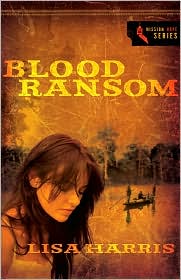 Blood Ransom
Mission Hope Series
by Lisa Harris

Natalie Sinclair is working to eradicate the diseases decimating whole villages in the Republic of Dhambizao when she meets Dr. Chad Talcott, a surgeon on sabbatical from a lucrative medical practice now volunteering at a small clinic.
Meanwhile, things are unraveling in Dhambizao. Joseph Komboli returns to his village to discover rebel soldiers abducting his family and friends. Those that were too old or weak to work lay motionless in the African soil. When Chad and Natalie decide to help Joseph expose this modern-day slave trade—and a high-ranking political figure involved in it—disaster nips at their heels.
Where is God in the chaos? Will Chad, Natalie, and Joseph win their race against time?
Romance and adventure drive Blood Ransom, by Lisa Harris, a powerful thriller about the modern-day slave trade and those who dare to challenge it.
Curious Folks Ask:
162 Real Answers on Amazing Inventions, Fascinating Products, and Medical Mysteries
by Sherry Seethaler

"Dr. Seethaler has written an excellent book for any interested student of science. She answers great questions about the world around us in this fascinating book. As a high school science teacher, I encounter many of these from my own students. I would highly recommend this book for anyone who has pondered questions starting with 'how,' 'what,' or 'why.'"
–Ernest James Lo, Science Teacher, Woodside High School, Woodside, CA
Prepare to Be Fascinated!
Why does the flu change every year?
• What makes glue sticky?
• What causes out-of-body experiences?
• Are all brands of gas the same?
• Will adult stem cells work as well as embryonic stem cells?
• Is one "horsepower" really equal to the power of one horse?
• Why can't you sneeze with your eyes open?
• How much does a cremated body weigh?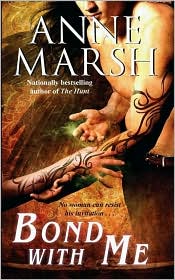 Bond With Me
by Anne Marsh

As fallen angels, Brends and his brethren can grant humans any fantasy they choose. But in exchange they demand a bond, and only a woman who dares all accepts the invitation, "Bond with me."
© Hott Books | Google+