This week at BN.com:
(All the synopsis are from BN.com unless noted.)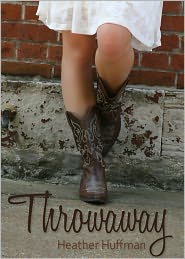 by Heather Huffman
Author's Synopsis:
When society deemed Jessie a throwaway, she didn't let it stop her from finding the sunshine in her world…
But that world is threatened when she finds herself undeniably drawn to the mischievous glint in the eyes of a man unlike any she's ever met before.
What starts as a simple crush will lead them both on a journey they could never have anticipated. From a vibrant St. Louis neighborhood known as Cherokee Street to a cave in the Ozark Mountains with a 120-year-old mystery to hide, Jessie fights organized crime, corruption and her own fears to reclaim her life and leave her mark on this world.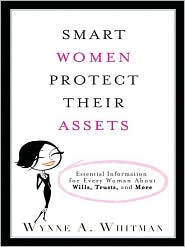 by Wynne A. Whitman
Author's Synopsis:
"This little book contains a wealth of estate planning information that every successful woman needs to know. Wynne Whitman makes complicated subjects comprehensible and outlines a plan of action that any woman can follow."
—Liz Pulliam Weston, "the most-read personal finance columnist on the Internet" (Nielsen/NetRatings); author of Easy Money, Your Credit Score, and Deal with Your Debt
"Thanks to Wynne Whitman's great advice, I've learned everything I need to know to ensure my stellar Grey Goose collection goes to the right person. But more importantly, I now know what I need to do to protect my assets as well as Chuy's."
For up to date great freebies visit Books on the Knob!