Author's Synopsis
Five years after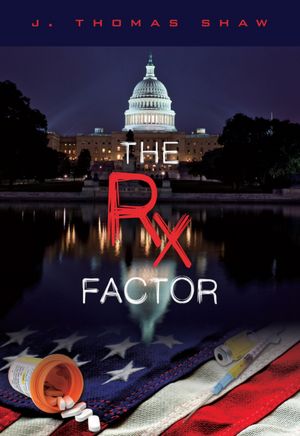 the death of his wife and children, Ryan Matthews is living alone with memories of his failed career in cancer research when fellow scientist Jordan Carver catches his eye. Preparing for a move to Mexico, Jordan plans to open a clinic where terminal patients will have affordable access to experimental medication. Despite Ryan's skepticism on her willingness to bypass the FDA drug approval process, he is intrigued by Jordan's passion and determination to provide alternative care to terminal patients. But when a violent explosion leaves the small Bahamian island of Exuma on edge, Ryan knows his life has once again been forever altered.
Drawn together by circumstance, attraction, and shared ambition, Ryan and Jordan become united in their international quest for the truth. The two embark on an explosive thrill ride ending in Washington, D.C., where the couple unravels the country's best-kept secret: the government will stop at nothing to maintain the American way of life, with heartbreak and sickness for all.
To find out more about J. Thomas Shaw, please visit www.therxfactor.com
Hott Giveaway
a Rafflecopter giveaway
Do you like my reviews? If you do, please, stop by and rate them at one of the bookstores or review sites.
** Many of the books I review are Advance Review Copies. These books are loaned to me for my review. I am in no way compensated for my time nor am I asked to give anything but my honest review. If you have further questions, please, review my FTC Disclaimer on my homepage.