Hott Synopsis
Audra is his sister-in-law, Julia's,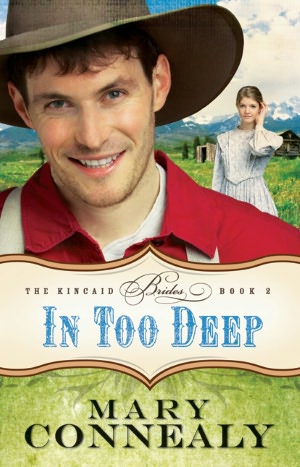 step-mother. Sure she's about Julia's age but still. the last thing Ethan expected was to marry her just to fix the problem with the living arrangements.
But, maybe having a wife won't be too bad. She can cook. She loves to clean. Ethan's never seen her cry. No, this shouldn't be too bad at all. As long as Ethan doesn't have to feel anything, this relationship should be just about perfect.
And then someone comes looking for his new wife.
Hott Review
Wonderful! I missed the first book in the series so catching up on the interworkings of this family took me a few minutes but it was still a quick read and quite a lot of fun.
What will I ever do if Ms. Connealy stops writing books??
More…
Author:
Mary Connealy
Grade:
B+
Steam:
YA
Series:
The Kincaid Brides
2
Do you like my reviews? If you do, please, stop by and rate them at one of the bookstores or review sites.
** Many of the books I review are Advance Review Copies. These books are loaned to me for my review. I am in no way compensated for my time nor am I asked to give anything but my honest review. If you have further questions, please, review my FTC Disclaimer on my homepage.