A daring rescue.
A difficult choice.
Sophie desperately wants to get away from her stepmother's jealousy, and believes escape is her only chance to be happy. Then a young man named Gabe arrives from Hagenheim Castle, claiming she is betrothed to his older brother, and everything twists upside down. This could be Sophie's one chance at freedom—but can she trust another person to keep her safe?
Gabe defied his parents Rose and Wilhelm by going to find Sophie, and now he believes they had a right to worry: the girl's inner and outer beauty has enchanted him. Though romance is impossible—she is his brother's future wife, and Gabe himself is betrothed to someone else—he promises himself he will see the mission through, no matter what.
When the pair flee to the Cottage of the Seven, they find help—but also find their feelings for each other have grown. Now both must not only protect each other from the dangers around them—they must also protect their hearts.
* from Goodreads
Hott Review:
The Fairest Beauty is the best re-written account of Sleeping Beauty I've read.
Though it took me quite some time to really begin to enjoy reading The Fairest Beauty, I eventually did. The beginning was slow and I didn't like the characters much. Eventually, I did begin to enjoy the characters though the book did remain slower than I prefer.
Sophie is such a sweetie and Gabe is perfect for her. I really liked how they began as friends and their love grew from there.
The Fairest Beauty is a sweet story that reminds us of God's faithfulness and love. I think I especially like that Gabe has trouble bowing to the Lord's will even though he was reaised in a Christian home. It felt like a struggle so many have now.
More…
| | |
| --- | --- |
| Author: | Melanie Dickerson |
| Source: | I purchased this item on July 7, 2013 when it was on sale for $2 |
| Publisher & Date: | January 8th 2013 by Zondervan |
| Genre: | YA Christian Historical Romance |
| ISBN: | 0310724392 (ISBN13: 9780310724391) |
| Pages: | 323 |
| Grade: | B+ |
| Ages: | 16+ |
| Steam: | YA |
| Setting: | Hohendorf, Saxony (Germany) |
| Series: | Fairy Tale Romance Series Book 3 | Hagenheim #3 |
Author Bio: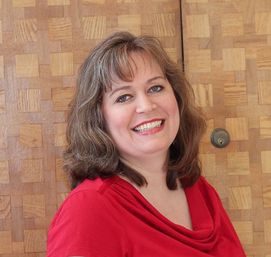 Melanie Dickerson is a two-time Christy Award finalist, two-time Maggie Award winner, Carol Award winner, two-time winner of the Christian Retailing's Best award, and her book, The Healer's Apprentice, won the National Readers Choice Award for Best First Book. She is a member of American Christian Fiction Writers (ACFW) and Romance Writers of America (RWA). Melanie earned a bachelors degree in special education of the hearing impaired from The University of Alabama and has worked as a teacher in Georgia, Tennessee, and Ukraine. She lives with her husband and two children in Huntsville, Alabama.
Websites & Links:
* info & image from melaniedickerson.com
Do you like my reviews? If you do, please, stop by and rate them at one of the bookstores or review sites.
** Many of the books I review are Advance Review Copies. These books are loaned to me for my review. I am in no way compensated for my time nor am I asked to give anything but my honest review. If you have further questions, please, review my FTC Disclaimer on my homepage.
© Hott Books | Google+