An unthinkable danger. An unexpected choice.
Annabel, once the daughter of a wealthy merchant, is trapped in indentured servitude to Lord Ranulf, a recluse who is rumored to be both terrifying and beastly. Her circumstances are made even worse by the proximity of Lord Ranulf s bailiff a revolting man who has made unwelcome advances on Annabel in the past. Believing that life in a nunnery is the best way to escape the escalation of the bailiff's vile behavior and to preserve the faith that sustains her, Annabel is surprised to discover a sense of security and joy in her encounters with Lord Ranulf. As Annabel struggles to confront her feelings, she is involved in a situation that could place Ranulf in grave danger. Ranulf's future, and possibly his heart, may rest in her hands, and Annabel must decide whether to follow the plans she has cherished or the calling God has placed on her heart.
Hott Review:
The Merchant's Daughter was taut with suspense even though it's generally a peaceful romance.
It really was sweet and it was funny watching Annabel & Ranulf try so hard to be proper and keep their distance. The primary characters in The Merchant's Daughter were very much what we'd expect of Christians, even when there was so much against them and so many close to them who were evil in many different ways.
I think my favorite aspect of The Merchant's Daughter was seeing how different people in that time period viewed the Bible in ways so differently and so simliar to ours. It's much like what we see in our daily life.
I really enjoyed this much more than the first novel in the series and I'm excited to read the next.
More…
| | |
| --- | --- |
| Author: | Melanie Dickerson |
| Source: | I purchased this item on February 14, 2014 when it was on sale for $1 |
| Publisher & Date: | December 4th 2011 by Zondervan (first published November 15th 2011) |
| Genre: | YA Christian Historical Romance |
| ISBN: | 0310727618 (ISBN13: 9780310727613) |
| Pages: | 284 |
| Grade: | B+ |
| Ages: | 16+ |
| Steam: | YA |
| Setting: | Glynval, England, 1352 |
| Series: | Fairy Tale Romance Series Book 2 | Hagenheim #2 |

The Healers Apprentice

The Merchant's Daughter

The Fairest Beauty

The Captive Maiden

The Princess Spy

The Golden Braid

The Silent Songbird

The Noble Servant

Fairy Tale Romance
Collection
Author Bio: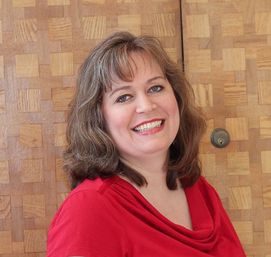 Melanie Dickerson is a two-time Christy Award finalist, two-time Maggie Award winner, Carol Award winner, two-time winner of the Christian Retailing's Best award, and her book, The Healer's Apprentice, won the National Readers Choice Award for Best First Book. She is a member of American Christian Fiction Writers (ACFW) and Romance Writers of America (RWA). Melanie earned a bachelors degree in special education of the hearing impaired from The University of Alabama and has worked as a teacher in Georgia, Tennessee, and Ukraine. She lives with her husband and two children in Huntsville, Alabama.
Websites & Links:
* info & image from melaniedickerson.com
Do you like my reviews? If you do, please, stop by and rate them at one of the bookstores or review sites.
** Many of the books I review are Advance Review Copies. These books are loaned to me for my review. I am in no way compensated for my time nor am I asked to give anything but my honest review. If you have further questions, please, review my FTC Disclaimer on my homepage.
© Hott Books | Google+