Two Hearts. One Hope.
Rose has been appointed as a healer's apprentice at Hagenheim Castle, a rare opportunity for a woodcutter's daughter like her. While she often feels uneasy at the sight of blood, Rose is determined to prove herself capable. Failure will mean returning home to marry the aging bachelor her mother has chosen for her—a bloated, disgusting merchant who makes Rose feel ill.
When Lord Hamlin, the future duke, is injured, it is Rose who must tend to him. As she works to heal his wound, she begins to understand emotions she's never felt before and wonders if he feels the same. But falling in love is forbidden, as Lord Hamlin is betrothed to a mysterious young woman in hiding. As Rose's life spins toward confusion, she must take the first steps on a journey to discover her own destiny.
Hott Review:
The Healer's Apprentice is a sweet fairy tale told with a Christian heart. This is an adorable book. Appropriate for most older teens and all adults.
There iss a great adventurepaired with a sweet romance and a fight between good and evil. It's really very fun how Ms. Dickerson pulls this together. Some would say it's a Cinderella, or a Rags to Riches Riches, story but I really think that it shows a great picture of God's love and how he pulls all things together at the perfect timing even though we would prefer He do things in our time.
More…
| | |
| --- | --- |
| Author: | Melanie Dickerson |
| Source: | I purchased this item on February 14, 2014 when it was on sale for $1 |
| Publisher & Date: | September 15th 2010 by Zondervan (first published September 10th 2010) |
| Genre: | YA Christian Historical Romance |
| ISBN: | 0310721431 (ISBN13: 9780310721437) |
| Pages: | 272 |
| Grade: | B |
| Ages: | 16+ |
| Steam: | YA | 16+ not because there's anything inappropriate about this but because it is a Christian book and intended for readers ready for Romance. |
| Setting: | Medieval Hagenheim, Lower Saxony (Germany) |
| Series: | Fairy Tale Romance Series Book 1 | Hagenheim #1 |

The Healers Apprentice

The Merchant's Daughter

The Fairest Beauty

The Captive Maiden

The Princess Spy

The Golden Braid

The Silent Songbird

The Noble Servant

Fairy Tale Romance
Collection
Author Bio: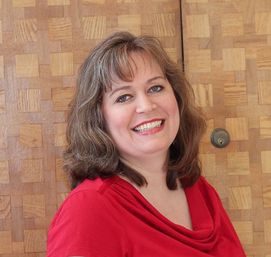 Melanie Dickerson is a two-time Christy Award finalist, two-time Maggie Award winner, Carol Award winner, two-time winner of the Christian Retailing's Best award, and her book, The Healer's Apprentice, won the National Readers Choice Award for Best First Book. She is a member of American Christian Fiction Writers (ACFW) and Romance Writers of America (RWA). Melanie earned a bachelors degree in special education of the hearing impaired from The University of Alabama and has worked as a teacher in Georgia, Tennessee, and Ukraine. She lives with her husband and two children in Huntsville, Alabama.
Websites & Links:
* info & image from melaniedickerson.com
Do you like my reviews? If you do, please, stop by and rate them at one of the bookstores or review sites.
** Many of the books I review are Advance Review Copies. These books are loaned to me for my review. I am in no way compensated for my time nor am I asked to give anything but my honest review. If you have further questions, please, review my FTC Disclaimer on my homepage.
© Hott Books | Google+