Hott Synopsis
Twins are supposed to
know each other better than anyone. Everyone knows that.
Conner and Brody, though, are a different story. Ever since Conner caught Brody with Conner's girl they've been at odds. Well, truthfully they've barely seen each other because Brody light out. That night and Conner was left to deal with their ranch alone. But Brody has returned and wants his share of the house, land- which Conner has no problem sharing- and Conner's life – which he does mind sharing.
Trisha is living in the apt above her great-grandma's house just until she can get her inheritance sold. She desperately wants to return. To her life inseattle. To the friends she desperately misses. To the fiancé she's not seen and barely heard from in more than a year. Except, her best – and only- friend is moving to Paris and she's really doesn't mind not seeing her guy as much as she should. And, well, her great grandma is no spring chick…
Hott Review
I love reading the Creed series, but I'll admit that, especially in this particular novel, they sometimes lack in romance. 'Creed's Honor' was a terrific book but I felt that the relationship between Conner and Brody and Trisha and her issues took the stage. There just really wasn't much of Conner and Trisha so I felt like the ending was a bit disjointed. There are some steamy interludes but overall they just weren't a part of the story.
I guess my summary would be that if you want to find out the continuation of Conner & Brody's relationship: Read it! If you're looking for a romance: Skip it!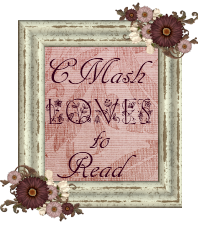 *** Alert ***
Did you know that Cheryl at CMash Loves to Read is giving away this book? Click her icon to stop by and try for your change to grab your copy of Creed's Honor today!
Rating:
B+
Steam:
Adult
Series:
Montana Creeds
6
Publisher:
HQN Books
Publish Date:
5/31/11
ISBN:
0373775806
Price:
$7.99(GR)
** Many of the books I review are Advance Review Copies. These books are loaned to me for my review. I am in no way compensated for my time nor am I asked to give anything but my honest review. If you have further questions, please, review my FTC Disclaimer on my homepage.