Synopsis:
When her friend vanishes from a cruise ship, reporter Darcy St. James isn't satisfied with their explanation that she simply left her job of her own accord. Something isn't lining up, and Darcy believes the only way to find the truth is to put herself in Abby's position. Within days, Darcy learns her friend wasn't the only person to disappear mysteriously. Last summer, a woman vanished under almost identical circumstances.
Gage McKenna has taken a summer-long stint leading adventure excursions for the passengers of various cruise lines that dock for a few days of sightseeing. He's surprised to find Darcy working aboard one of the ships, investigating a troubling report. Something sinister is going on and the deeper they dig the more Gage fears they've only discovered the tip of the iceberg.
Excerpt:
Excerpt #1
Abby's head swam, her vision narrowing as she stumbled into her cabin. What had they slipped her and when? Nausea rum- bled in her stomach, magnified by the surging waves created by the brewing storm. How could she have been so foolish?
They must have figured out who she was and that she was close to exposing them. They were trying to silence her— though if it came down to it, she preferred death to the alternative.
She lifted the receiver and dialed Darcy's cabin.
Please be there. Darcy had said she'd wait in her room, but the phone kept ringing until it rolled over into voice mail. This wasn't a message for voice mail. Not if they knew who she was. Not if it could lead them to Darcy. She had to find a better way, a safer way to leave a message only Darcy would understand.
She scribbled a quick note. Now . . . where to put it? She grabbed the Gideon Bible from the nightstand, slipped the message inside, set the Bible on her bed, and headed for the door. Only Darcy would know Abby would have no reason to have a Bible on her bed. Turning, she spotted her purse next to the nightstand, grabbed it, and placed it atop the Bible. Never hurt to have a little added protection. Darcy would still recognize the significance.
As she walked around her bed, the ship heaved and she stumbled. She needed help. Wobbling with each step, she managed to grasp the doorknob, the metal cool inside her clammy palm. Her breath quickened. Cracking the door, she peered into the corridor, thankful to find it empty. Stepping into the hall, she moved toward the elevator.
Shadows arched around the bend halfway down the hall, where another corridor intersected it. She halted. Her breath hitched.
A man spoke, his words angry and heated. A second man responded. Her heart seized in her chest. It was them. They were coming.
---
Excerpt #2
Darcy strode down the eerily silent corridor, heading for the elevator. Where was Abby? Perhaps, after returning from the day's excursion, she'd been called in to help with the evening's bash on Deck 9. Whatever the cause of Abby's delay, Darcy wasn't going to spend the rest of the night waiting. She had signed on with the Bering to aid Abby in an investigation—an investigation she still knew very little about.
Abby's calls from various Alaskan ports over the past few weeks had been brief—telling Darcy about an adventure journalist opportunity aboard Destiny Cruise Line's Bering and encouraging her to apply. The last call—the day before Darcy was scheduled to leave California to join the cruise—had been different. It had lasted less than a minute, and there was a heightened urgency to Abby's tone, true fear—unlike anything she'd heard in her former undercover investigation partner before. She wouldn't give any details, only frantically confirmed that Darcy was indeed arriving. Whatever Abby was on to, it was big.
For the first time in three years, the hunger of the hunt was back for her. And the beauty of it was that her adventure journalist "cover" was real.
Her adventure credentials and her ability to be on board the ship within forty-eight hours had impressed Destiny Cruise Line and snagged her the spot. She'd been on board little over twelve hours, and already she was anxious to plunge into whatever Abby needed her help with.
She pressed the Up button, tapping her foot until the elevator doors slid open. She stepped inside, hit the button for level 9, and leaned against the rail. Who would have thought she'd ever be back on a case? When she left undercover investigative reporting three years ago, she'd vowed never to return. But this was different. Abby needed her help, she wasn't totally undercover, and most importantly she wasn't working for Kevin—that fact alone made all the difference. Or, at least, she tried to convince herself it did.
The elevator moved slowly, or perhaps the anxiety was getting to her. She'd been so restless since she'd left Alaska last December . . left the McKenna family . . . left Gage. She'd expected to stay in contact, but nothing had come—five months with no phone calls, no e-mails . . . nothing.
She jiggled her leg as the numbers overhead lit with each deck passed—5. 6. 7.
The elevator jerked to a sudden halt at 8, jarring her hard against the back rail. An alarm whirred and the lights dimmed.
You've got to be kidding.
 She pressed the 9 button. Nothing.
"Oh, come on."
Depressing the emergency call button, she held it in, trying to ward off the encroaching panic. She was trapped.
---
Excerpt #3
He answered his cell on the third ring, irritated at the intrusion. "This better be important."
"We've got a situation," Jeremy said.
He stood and stalked away from the bed. "I thought you were handling the situation." Isn't that what Jeremy had promised—to take care of his mistake?
"I was," Jeremy mumbled. "I am, but . . ."
"But?"
"We've hit a complication."
There's a shock. It was always something with Jeremy.
Why he'd trusted him to run things this long . . . That was his mistake. "What kind of complication?" He retrieved his whiskey glass from the wet bar.
"Someone sounded the man-overboard alarm."
"Where are you?"
"There's no need for you to come. Just tell me what to do." "Obviously following orders isn't your strong suit." He finished his drink in a single draught, the golden liquid burning its way down his throat and spreading across his chest.
"But, boss . . ."
"Give me your coordinates. Now." He kept his voice even, tight. No sense losing his temper until the matter at hand was resolved.
Jeremy gave up the coordinates.
 "I'll see you soon." He cut off the call.
Author Bio:
Dani Pettrey is a wife, homeschooling mom and author. She feels blessed to write inspirational romantic suspense because it incorporates so many things she loves–the thrill of adventure, nail-biting suspense, the deepening of one's faith and plenty of romance. She's a huge fan of dark chocolate, is always in search of the best iced mocha and her dream is to one day own a little cottage on a remote stretch of beach. She and her husband reside in Maryland with their two teenage daughters.
Websites & Links:
Tour Giveaway
$25 Amazon Gift Card or Paypal Cash
Ends 10/10/13
Open only to those who can legally enter, receive and use an Amazon.com Gift Code or Paypal Cash. Winning Entry will be verified prior to prize being awarded. No purchase necessary. You must be 18 or older to enter or have your parent enter for you. The winner will be chosen by rafflecopter and announced here as well as emailed and will have 48 hours to respond or a new winner will be chosen. This giveaway is in no way associated with Facebook, Twitter, Rafflecopter or any other entity unless otherwise specified. The number of eligible entries received determines the odds of winning. Giveaway was organized by Kathy from I Am A Reader, Not A Writer and sponsored by the author. VOID WHERE PROHIBITED BY LAW.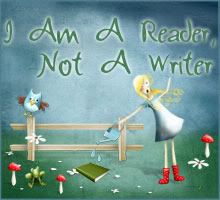 Thank you to Dani Pettrey and
I Am A Reader, Not A Writer Book Blasts & Blog Tours
for generously offering this book to me for review.
If you'd like to join in on an upcoming tour just stop by their sites and sign up today!
Do you like my reviews? If you do, please, stop by and rate them at one of the bookstores or review sites.
** Many of the books I review are Advance Review Copies. These books are loaned to me for my review. I am in no way compensated for my time nor am I asked to give anything but my honest review. If you have further questions, please, review my FTC Disclaimer on my homepage.
© Hott Books | Google+