Happily Ever After …Or Happily Nevermore?
Gisela's childhood was filled with laughter and visits from nobles such as the duke and his young son. But since her father's death, each day has been filled with nothing but servitude to her stepmother. So when Gisela learns the duke's son, Valten—the boy she has daydreamed about for years—is throwing a ball in hopes of finding a wife, she vows to find a way to attend, even if it's only for a taste of a life she'll never have. To her surprise, she catches Valten's eye. Though he is rough around the edges, Gisela finds Valten has completely captured her heart. But other forces are bent on keeping the two from falling further in love, putting Gisela in more danger than she ever imagined.
Hott Review:
The Captive Maiden is the best rendition of Cinderella I have ever read!
I absolutely could not put this book down. Gisela is one of the sweetest and most heroic characters I've read in quite some time. No she does no fighting there's something about her spirit and her kindness that completely overwhelms you as you read this novel.
I really enjoyed Valten's character as well. He is such a man! Few words and an expectation that you understand everything he feels from his actions.
One of the best parts for me in reading this series, is how they tie them all together without making them dependent on each other. I love getting to know everyone and seeing them again in later books. I can't wait to read the next in the series!
More…
| | |
| --- | --- |
| Author: | Melanie Dickerson |
| Source: | I purchased this item on February 14, 2014 when it was on sale for $1 |
| Publisher & Date: | November 23rd 2013 by Zondervan (first published October 22nd 2013) |
| Genre: | YA Christian Historical Romance |
| ISBN: | 0310724414 (ISBN13: 9780310724414) |
| Pages: | 302 |
| Grade: | A+ |
| Ages: | 16+ |
| Steam: | YA |
| Setting: | Near Hagenheim |
| Series: | Fairy Tale Romance Series Book 4 | Hagenheim #4 |
Author Bio: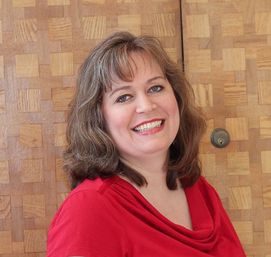 Melanie Dickerson is a two-time Christy Award finalist, two-time Maggie Award winner, Carol Award winner, two-time winner of the Christian Retailing's Best award, and her book, The Healer's Apprentice, won the National Readers Choice Award for Best First Book. She is a member of American Christian Fiction Writers (ACFW) and Romance Writers of America (RWA). Melanie earned a bachelors degree in special education of the hearing impaired from The University of Alabama and has worked as a teacher in Georgia, Tennessee, and Ukraine. She lives with her husband and two children in Huntsville, Alabama.
Websites & Links:
* info & image from melaniedickerson.com
Do you like my reviews? If you do, please, stop by and rate them at one of the bookstores or review sites.
** Many of the books I review are Advance Review Copies. These books are loaned to me for my review. I am in no way compensated for my time nor am I asked to give anything but my honest review. If you have further questions, please, review my FTC Disclaimer on my homepage.
© Hott Books | Google+