A new suitor. A shocking discovery.
Margaretha has always been a romantic, and hopes her newest suitor, Lord Claybrook, is destined to be her one true love. But then an injured man is brought to Hagenheim Castle, claiming to be an English lord who was attacked by Claybrook and left for dead. And only Margaretha—one of the few who speaks his language—understands the wild story.
Margaretha finds herself unable to pass Colin's message along to her father, the duke, and convinces herself "Lord Colin" is just an addled stranger. Then Colin retrieves an heirloom she lost in a well, and asks her to spy on Claybrook as repayment. Margaretha knows she could never be a spy—not only is she unable to keep anything secret, she's sure Colin is completely wrong about her potential betrothed. Though when Margaretha overhears Claybrook one day, she discovers her romantic notions may have been clouding her judgment about not only Colin but Claybrook as well. It is up to her to save her father and Hagenheim itself from Claybrook's wicked plot.
* from Goodreads
Hott Review:
The Rantings of a Lunatic or a Man Bent on Justice?
Loosely based on The Frog Prince, The Princess Spy is a spellbinding tale.
I really enjoyed Margaretha's and Lord Colin's characters. They were both great people, showed growth, and perseverance. Their adventure is terrific and it was great fun watching them become the people they'd wished they'd be.
Margaretha's strength is shown in her trust in God and her unswerving determination to do what is right and just. She's a great example for all young ladies… and not so young ladies. 😉
The only thing I didn't like is that there were times where the story drug or was a bit confusing. Like the prologue. It didn't make any sense, but I say that a lot, so maybe it's just me.
More…
| | |
| --- | --- |
| Author: | Melanie Dickerson |
| Source: | I purchased this item on December 22, 2014 when it was on sale for $2 |
| Publisher & Date: | November 4th 2014 by Zondervan |
| Genre: | YA Christian Historical Romance |
| ISBN: | 0310730988 (ISBN13: 9780310730989) |
| Pages: | 293 |
| Grade: | B+ |
| Ages: | 16+ |
| Steam: | YA |
| Setting: | Hagenheim |
| Series: | Fairy Tale Romance Series Book 5 | Hagenheim #5 |
Author Bio: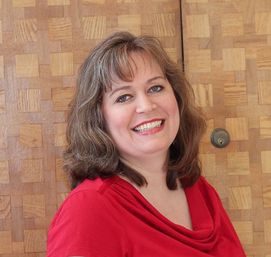 Melanie Dickerson is a two-time Christy Award finalist, two-time Maggie Award winner, Carol Award winner, two-time winner of the Christian Retailing's Best award, and her book, The Healer's Apprentice, won the National Readers Choice Award for Best First Book. She is a member of American Christian Fiction Writers (ACFW) and Romance Writers of America (RWA). Melanie earned a bachelors degree in special education of the hearing impaired from The University of Alabama and has worked as a teacher in Georgia, Tennessee, and Ukraine. She lives with her husband and two children in Huntsville, Alabama.
Websites & Links:
* info & image from melaniedickerson.com
Do you like my reviews? If you do, please, stop by and rate them at one of the bookstores or review sites.
** Many of the books I review are Advance Review Copies. These books are loaned to me for my review. I am in no way compensated for my time nor am I asked to give anything but my honest review. If you have further questions, please, review my FTC Disclaimer on my homepage.
© Hott Books | Google+